Help support the 2019 San Jose East Valley Girls Softball League by Sponsoring a player, team or the league.
Let's all do our part to give back to our community and help impact our youth of tomorrow, 
SPONSOR NOW
....
Here are some sponsors that helped make out 2019 Fundraiser a successful event!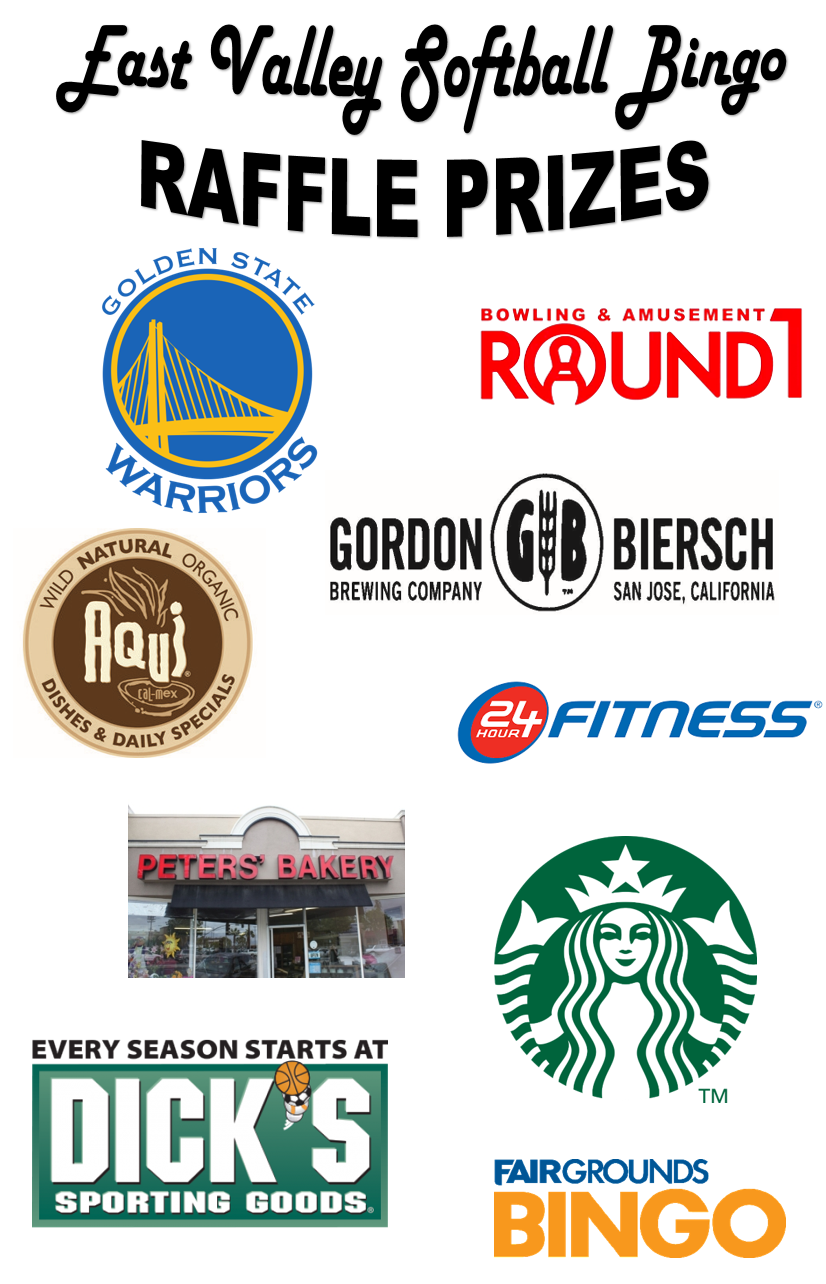 Casa Vicky Mexican Restaurant & Cuisine
408-995-5488, 792 E. Julian St San Jose CA 95112
Platinum Sponsors $1000 or more:
2014 Delgado Construction Inc. - Armando Delgado (408) 280-0200
        Email: info@delgadoconstructioninc.com   Web: http://www.http://delgadoconstructioninc.com
        Real Estate & Loan Professors Inc. - Armando Delgado (408) 998-8200
        Email: info@realestateprofessors.com   Web: http://www.realestateprofessors.com
      *  Complete construction of Dugout Roofs, Fencing, Electical, Grandstand Seating. 
      *  Remodel Snack Shack 
 
2013 Dupont Fabros Technology -  Director of Operations Ted Hellewell thellewell@dft.com
Repair of the field lighting that was damaged during a theft of copper
Electrical wire theft prevention concrete project
Powered up field 2 and field 3 sprinkler system.
2013 San Jose Batting Cages - Mike Mak mikem@sjbattingcages.com
474 Piercy Road, San Jose, CA 95138
Tons of free batting cage time
2012 Ozie Electric - Jesse Rey and Lourdes Rey replaced all the stolen copper wire at the beginning of the season and got our lights running again.  
Special thanks to Ozie Electric  
Located at 667 North First Street, San Jose, CA 408-691-9690
jesse@ozieelectric.com
Gold Sponsors $500 or more: 
Council Member Rose Herreras Office
Kelly Moore Paint - Luis Collazo Alum Rock Branch
Zaavy - Personalized Products Fast and Easy - Banners and more ....Vicki Vinson vvinson@zaavy.com | T: 408.688.9740 | 6280 San Ignacio Avenue, Suite M  San Jose, CA 95119
Bronze Sponsors:
Bay Breakers -New, Used and Obsolete Circuit Breakers 1-800-699-2980
Dupont Fabros Technology -  Director of Operations Ted Hellewell thellewell@dft.com
Elite Communication Solutions - Telephone Systems, Data Cabling, Email Solutions, I.T. and Network Solutions and Managed Services
Google - Thanks to Steven Hernandez for having Google sponsor the email solution and Google Apps to our league.
Home Depot
Mountain Mike's Pizza
Nothing Bundt Cakes - Aborn Road
Olive Garden
Red Lobster
Santa Clara University Softball Team - Free game for a team and additional items
State Farm Insurance - Rachel Bhahn - 

1625 North Capitol Avenue 

San Jose, CA 95132-2106 - 

Phone: (408) 272-2629

Tires Unlimited - 3744 Stevens Creek San Jose, CA 95117

Winchester Auto - Aborn Road