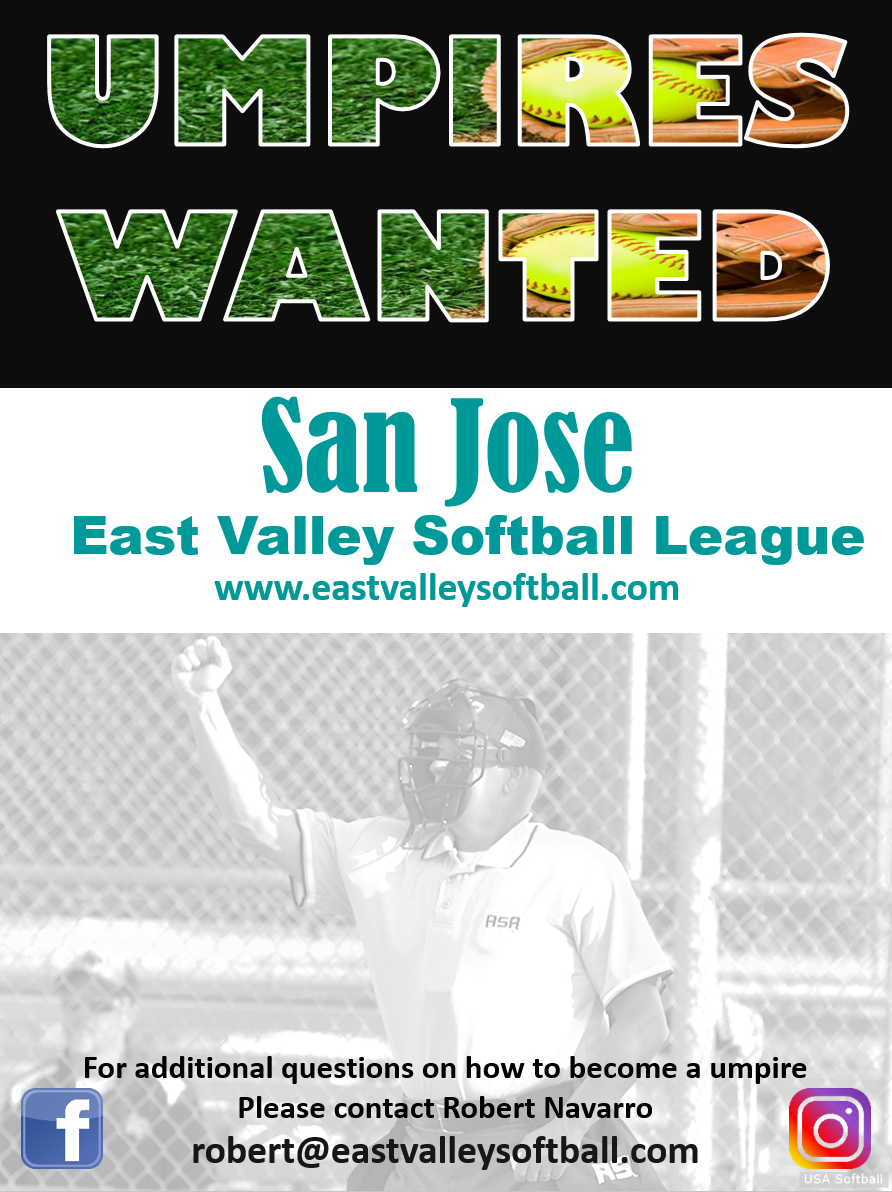 Benefits of playing at East Valley: All ages and levels of experience welcome! All girls play! We offer late practice times for the working parents. We have lighted fields, the only league with lighted fields in San Jose. 

All practices take place at Ocala Middle School/East Valley Softball Fields (2800 Ocala Ave, San Jose, CA 95148).

Click on the link Below to register your player. 
http://www.eastvalleysoftball.com/leagues
We offer the best experience around in both recreational and competitive Girls Fast-Pitch Softball in East San Jose. 

Who We Are
We've been around for over 27 years and have built up an excellent program that offers one of the best Girls Softball Fast-Pitch experience at the best value.